We offer a variety of fabrics for custom cushions, curtains, and pillows. Select a topic of interest from our list for more information regarding care and cleaning.
View Our Cushion Draining Instructions
General Care & Cleaning Tips for Upholstery
After purchasing a piece of upholstered furniture, it is important to know proper cleaning methods to ensure your item maintains its new appearance for years to come.
By following a few simple cleaning tips, you can obtain the maximum amount of use out of your couch, chair or ottoman.
When cleaning your upholstery, use a cleaner that also deodorizes, is safe for your fabric and does not contain any harsh chemicals. Also, be sure to lightly brush or vacuum your furniture prior to cleaning. This will prevent dirt from entering the fabric while you clean.
Apply cleanser to stains using a strong brush. When cleaning, do not rub or scrub the fabric too harshly.
Use a damp sponge or cloth to remove the remaining cleanser after a minute or two.
After cleansing, be sure your fabric dries thoroughly. To dry your furniture more quickly, leave a window open or run a fan nearby.
Consider using a cover to protect your furniture if you have animals or small children. This will help you avoid stains.
Once a week, remove dirt from the fabric by lightly brushing or vacuuming your upholstered piece. This will prevent dirt from entering the fabric and assist in preserving its appearance.
Turn or reverse the cushions on your furniture often so they wear evenly. This will also allow you to notice stains sooner. If you do observe a stain, remember to clean upholstered furniture with the weakest solution possible.
While cleaning upholstered fabrics may not always be simple, putting time into caring for your furniture will ultimately be a rewarding task. After all, upholstered fabrics that have been properly cared for can retain their appearance for several years.
Silk Fabric Care & Cleaning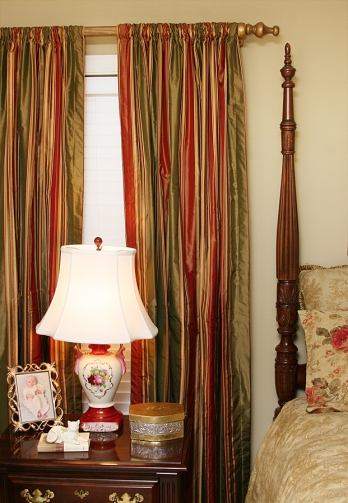 While dry cleaning is recommended, there may be instances where you prefer to hand wash your silk item. In these cases, follow these guidelines to ensure your silk retains its appearance.
Hand-Washing Silk Fabrics
Test for colour fastness prior to washing. To do so, place a small portion of the silk in lukewarm or cold water. Afterwards, place white cotton fabric over the silk and press a warm iron. While there a faint mark is okay, do not wash if there is any other transfer of colour from the silk to the white fabric.
Do not bleach, bleach or boil your silk items.
Use cleansers designed for delicate lingerie to hand-wash light coloured silk in warm water.
Use hand hot water at least three times to rinse thoroughly.
Remove surplus water by placing your silk item in a dry, clean towel. Do not leave you silk in wrinkled condition.
Allow your silk item to dry in a space away from direct sunlight or heat. Once the material is evenly damp, press your silk with a cool iron. Be sure you do not apply too much pressure over seams.
Do not use a steam iron or try to re-dampen your silk.
Finish off lightly on the right side.
Because dark colours are obtained by adding colouring matters, colour fastness cannot be guaranteed. Therefore, it is important to be cautious with darker hues.
Sunbrella Care & Cleaning Overview
It is important to care for your Sunbrella fabrics properly so they remain their original appearance. Avoiding a need for deep cleaning is as easy as removing dirt before it enters the fabric, cleaning up spills as soon as they happen and eliminating stains as quickly as possible. After all, Sunbrella fabrics have a special finish, which boosts water repellency and is designed to last for many years of use.
See the Sunbrella fabric Stain Chart for recommended cleaning solutions.
Cleaning Sunbrella Indoor Furniture
Hand-washing Sunbrella Indoor Fabric
Immerse fabric in a solution of ¼ cup mild soap per gallon of lukewarm water.
Use a sponge or a soft bristle brush as needed.
Be sure to rinse the item thoroughly to remove any residue that may remain.
Allow your item to air dry.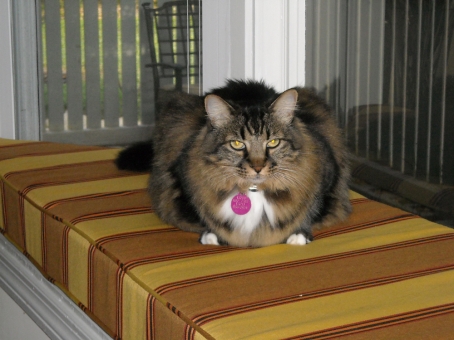 Spot Cleaning Upholstered Sunbrella Fabric
Use a spray bottle to mist your fabric lightly with mild soap and water.
Gently scrub with a sponge or very soft bristle brush to remove stains.
Rinse completely to eliminate all soap residue.
To remove excess water, use a wet-vacuum or blot the area.
Air dry. If needed, repeat steps three and four until all residue is removed.
Cleaning Stubborn Stains or Mildewed Sunbrella Fabric
While Sunbrella fabric does not support the growth of mildew, mildew may exist on dirt and other substances if they are not removed from the fabric.
Mix 1 cup bleach, 1/4 cup of mild soap, and a gallon of water.
Place the stained area in the mixture for 15 minutes.
With a sponge, clean towel or very soft bristle brush, gently scrub the area.
Rinse thoroughly to remove any residue.
Allow your fabric to air dry.
*If stain and/or mildew are severe, bleach quantities may be increased. See the Sunbrella Stain Chart for removal of specific stains.
When using a bleach mixture around your Sunbrella fabric, be sure to protect the area. Bleach may dye non-Sunbrella fabrics. Also, wash your Sunbrella fabrics completely to remove all bleach and soap residue. In addition, because Sunbrella fabrics air dry quickly, it is not necessary to machine dry. If you are troubled with wrinkles, use an iron with a "synthetic fabric" heat setting. Otherwise, it is recommended you do not use a steamer or an iron with a steam setting on your Sunbrella fabrics.
Sunbrella Outdoor Furniture
General or Light Cleaning Outdoor Sunbrella Fabric
Remove any dirt by lightly brushing the material.
Mix 2 ounces of mild soap and a gallon of lukewarm water.
To clean your fabric, gently scrub with a sponge or a soft bristle brush.
Soak your fabric within the mixture.
Make sure you completely rinse your fabric to eliminate any residue.
Air dry your fabric.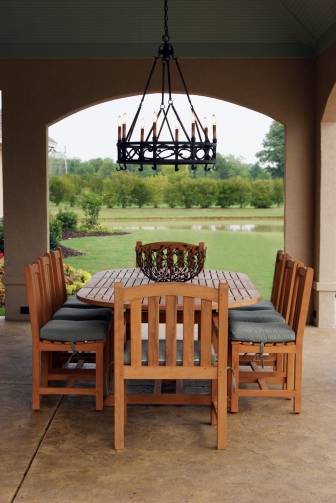 Spot Cleaning Outdoor Sunbrella Fabric
Using a spray bottle, lightly mist your fabric with cleaning solution.
Gently scrub the stained area with a sponge or a very soft bristle brush.
Be sure to rinse the entire area to eliminate any residue.
Remove excess moisture by blotting the area with a soft, clean towel or sponge.
If necessary, repeat steps one through four until stain is removed entirely.
Heavy Cleaning Outdoor Sunbrella Fabric
Sunbrella fabric does not promote mildew growth, however, mildew may grow on dirt and other foreign substances that are not removed from the fabric. To clean mildew, or other stubborn stains:
Mix 8 ounces of bleach, 2 ounces of mild soap and a gallon of water.
Spray the entirety of the fabric and allow the mixture to soak properly.
Use a soft bristle brush, sponge or clean towel to scrub the area forcefully.
Afterwards, be sure to rinse the area completely to remove any residue.
Air dry your fabric.
If stain and/or mildew are severe, bleach quantities may be increased. See the Sunbrella Stain Chart for removal of specific stains.
Professional cleaners
If you choose to use a professional cleaner for your Sunbrella fabric, ask about their experience with cleaning and re-treating Sunbrella fabrics. In most instances, you should not dry clean your Sunbrella fabrics.
Robert Allen Fabric Care

By maintaining the appearance of your Robert Allen fabric and following a few guidelines to ensure it is properly cared for, you can prolong its use and prevent wear.
Protecting from the Sun — Because window glass magnifies the sun's rays regardless of the season, it is important to protect your fabrics from the sun. One option is to employ trees and shrubbery to help eliminate sunlight. Otherwise, draw your shades during the day or use awnings when possible to block the sun's rays. In addition, colours can also fade through oxidation, or gas fading, so it is important not to keep your Robert Allen fabrics in storage for a long period without airing it out. If you are using Robert Allen fabrics for draperies or curtains, line and interline to prevent fading.
Vacuuming — It is important to vacuum your Robert Allen fabrics often to remove dust and other substances. Also, try to dry clean your fabrics at regular intervals so impurities do not collect. Do not try to remove any spots or stains yourself.
Heating and Cooling Vents — Because most fabrics breathe and retain moisture, few fabrics are constant. This often results in fabric stretching or shrinking as much as 3 percent in length. To prevent even greater changes, do not place your fabrics around heating and cooling vents.
Dry Cleaning — While a finish does not eliminate the necessity of properly caring for fabrics, the often help fabrics resist spotting. Generally, light colours are likely to benefit the most. However, if a stain occurs, it should be given immediate attention by a professional dry cleaner.