Cushion Source blends the latest visualization technology with superior customer service, allowing you the benefits of modern advancements paired with the human touch of real advice, personal experience and a dedication to translating your design dreams into a reality. We understand the uncertainty many people feel about ordering custom cushions online, and we strive to eliminate these anxieties through fabric samples, consultations with our in-house interior designers and a friendly, experienced voice on the other end of the line.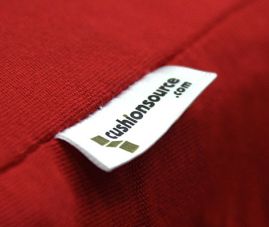 Our promise to you: Double-check your dimensions, and we'll triple-check our quality. If we don't exceed your expectations, we pledge to make it right as quickly as possible.
Custom means the right fit for you — the right size, the right style and the right quality.
The right size
Cushion Source makes cushions in any size and nearly any shape. If the custom cushions you ordered are not the right size, we want to make it right. If the error is on our part, we will fix or replace your cushions at no cost to you. If you entered the wrong dimensions while ordering, we will work with you to get you the lowest price possible on a cut-down or reorder.
The right style
Cushion Source offers hundreds of indoor and outdoor fabrics. To make sure you choose just the right fabric for your project, we offer low-cost fabric samples with fast shipping. We encourage all of our customers to order fabric samples if they aren't certain about which fabric to choose, particularly if color matching is important for the project.
The right quality
Cushion Source uses only top quality materials on our cushions, pillows, drapes and more. From high-performance fabrics like Sunbrella and an array of fill options, to the expert craftsmanship from experienced seamstresses, you won't find a better product anywhere.