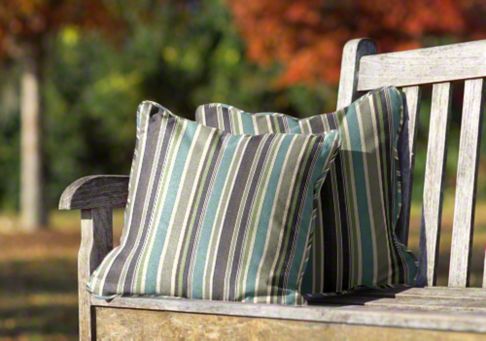 There's no easier way to redecorate a room or enhance its current style than with decorative pillows! Choose from hundreds of fabrics to design a style that fits your decor.
Throw pillows can be made in several styles for indoor or outdoor use. Made to your dimensions, custom throw pillows can add creativity to your interior design. Design pillows that bring sophistication to a room or have fun with whimsical fabrics to add a playful vibe. Custom lumbar pillows are great for back support or to simply add some shape variety to your pillow collection and room decor.
Our custom pillows are proudly made in Toronto Canada.